Have you been thinking about installing glass doors inside of your home or business? While some people worry about keeping them clean and the inherent lack of privacy that comes along with glass doors, there are also plenty of benefits that come with having these types of doors in your home or business.
Here are some great benefits to having glass doors: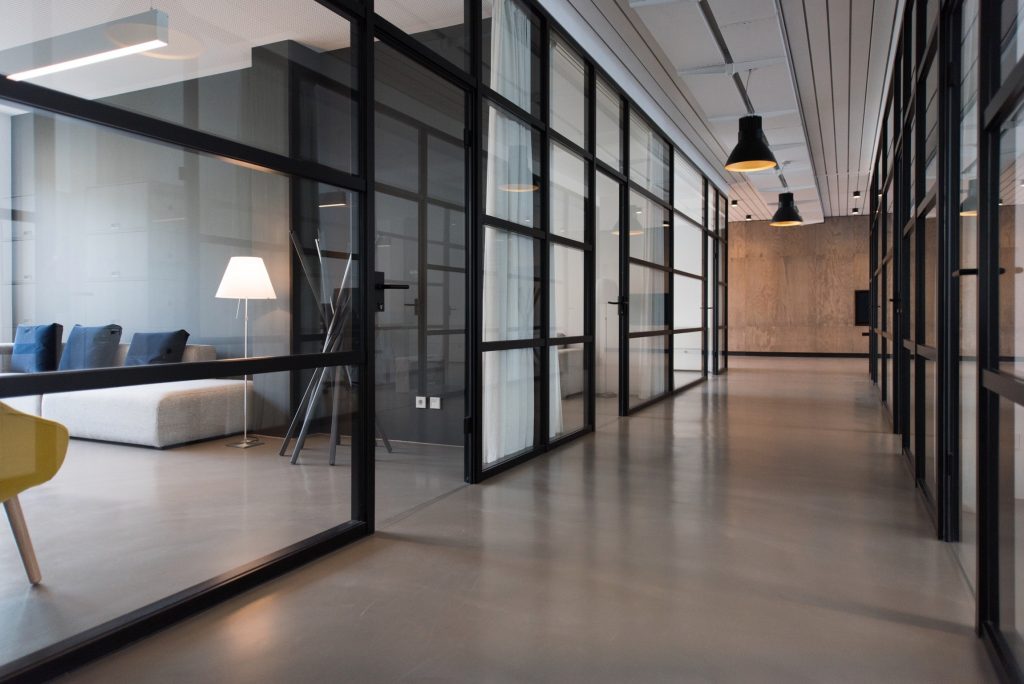 Glass Doors Make Any Space feel More Open
If you want to make a space feel more open, using glass doors is a great way to do it. Glass doors won't make rooms in your home or business feel closed off at all. You'll be able to see everything going on around you, and that will make your space feel bigger.
Along with making a space feel roomy, it also creates a welcoming vibe to your office environment or your home. Having distinct walls and features in your office or home can be unwelcoming for guests and clients. It creates an unnecessary private environment. To help improve a business's look, glass doors can give clients or customers a great first impression because it allows them to feel welcomed.
Glass Doors Allow Natural Light to Shine Through the Office or Home
Most people enjoy sunlight spilling into their home or business. You'll get plenty of sunlight when you have glass doors installed. The light will help raise the energy levels of those in your home or business and boost their mood. It also reduces your energy costs when it gets cold out as you won't have to worry about heating up your space as often. You also can hold off on turning the lights on until it clearly is dark out because the natural light will act as the light to see.
Glass Doors Are Easy to Maintain and Clean
Although many people worry about glass doors getting smudged up, they're actually easier to maintain than you might think. All you'll need to do is wipe glass doors down with a soft cloth every now and then to prevent dirt, debris, fingerprints, and more from building up on them. The glass is an easy surface to clean, so you won't have to worry about tough stains or dirtiness.
Glass from Bent Glass Design:
If you're looking to enhance your home or business's look, bent glass from Bent Glass Design is your best choice. We offer a wide range of bent and curved glass types for your desired needs when it comes to a glass door. We also offer custom bent laminated glass that has plenty more benefits depending on the function of the door.
With our bent laminated glass, you can have a door that will hold together if shattered. Laminated safety glass is often used in workplaces and homes because it is safer for the people in the home or business.
Architectural Glass:
Available in uncoated clear or tinted (bronze, gray, green, blue)
Safety, resistance to fading and acoustical control
Laminated glass that complies with industry requirements for safety
Meets most model building requirements for safety and overhead glazing applications
Are you considering glass doors for your home or business? Bent Glass Design manufactures glass that can be used in doors, windows, skylights, and more is the way to go for glass doors. Call us at 215-441-9101 today to discover how we can help you obtain beautiful glass doors to benefit your home or your office building.