There is no dispute about the use of glass in shower and bath enclosures. Glass is functional and elegant. The glass can be flat or curved, transparent or decorative, framed, semi-framed, or unframed to suit the customer. There are a few things to remember about glass shower enclosures: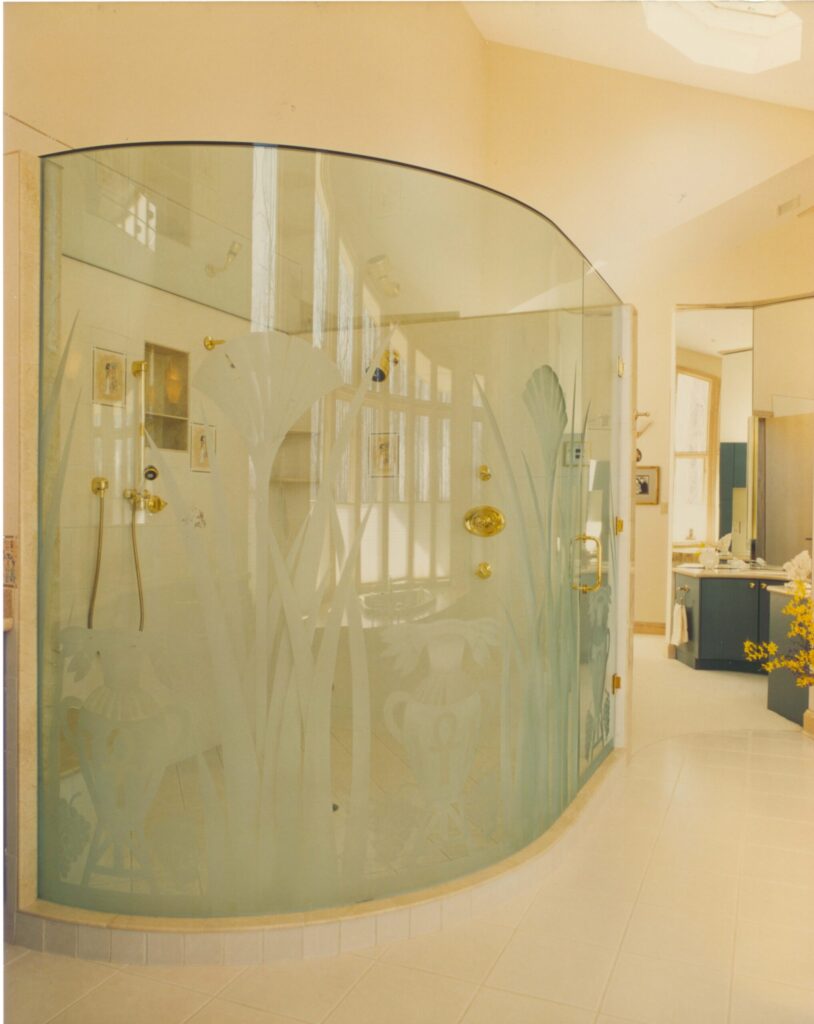 Safety Glazing is Required in All Shower and Bath Enclosures
This means the glass must be tempered or laminated to meet the federal safety glazing regulation that was adopted in 1977. Almost 50 years old, this regulation was promulgated to minimize cutting and piercing glass-related injuries.
Why Tempered or Laminated Glass?
These two types of glass offer safety after breakage, but in entirely different ways. Tempered glass is four times stronger than normal glass. Using a thermal process, the outer surfaces of the glass are put into compression while the interior of the glass is in tension. If the glass breaks, the glass will fall from the opening in small pieces.
Laminated glass is made with two pieces of glass and an interlayer that bonds the glass together. When it breaks, the broken glass pieces are retained by the interlayer. The advantage of laminated glass is that the glass is held in place until replacement can be made. While annealed glass is not a safety glazing material, it can be used in laminated glass for these applications.
Design Choices
Shower and bath enclosures offer a range of design options. The glass can be ultra-clear for ultimate transparency or patterned, etched, or fluted for greater privacy. The glass can comprise the enclosure without a door, or the shower door and enclosure can be part of a single system. There are options for glass coatings that remove water from the glass, as well as dynamic glazing that goes from clear to translucent with the touch of a button.
Curved Shower Enclosures
The decision to use curved glass may be based on the size of the bathroom or the position of the shower in the space. From a custom design perspective, a curved shower enclosure is a step beyond the standard flat safety glass. There are just as many design choices, although framing details will be different.
At Bent Glass Design, we specialize in high-quality glass design or a wide range of applications. When it comes to the interior of a home or business, we can deliver our glass design technology with tempered or laminated glass for curved glass shower enclosures. For more information, contact Bent Glass Design at 215.441.9101 today or visit us online!