Bent Glass Design is known for designing and manufacturing high-quality bent glass for a variety of architectural applications, but that's not all we do. We also serve a variety of additional industries with our specialty glass services.
The details on Specialty Glass
Provides design versatility and beauty
Used in furniture and lighting fixtures and display, exhibit and food cases
Available in many shapes, sizes and colors
Bent glass can be found in a variety of applications because of its versatility and beauty
Uses include furniture and lighting fixtures, display and food cases
Combines contemporary design with classical elegance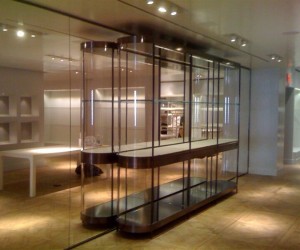 The next time you are looking for glass that has a stylish look yet a trusted and reliable design, you can depend on the experienced professionals at Bent Glass Design. We have been designing durable bent glass for decades, and we can't wait to work with you. If you would like to learn more about the bent glass we manufacture for specialized industries, give us a call today to speak with a member of our team!