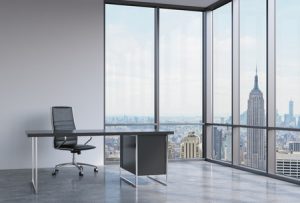 During the course of our lives, we spend a lot of time at work. When we spend eight hours in one place, we want to make it as enjoyable and comfortable as possible. We need comfy chairs, good coffee, and of course, a nice dose of natural light. No one wants to feel like they are working in a cave, so having lots of windows and light can provide a great sense of relief.
It has also been found that natural light in the workplace can lead to a more creative and efficient work day.
During one neuroscience study, it was discovered that people who sit near a window have found an increase in creativity and learning. They also found that daylight promotes human health and our inner potential.
There was another influential study completed within Chicago's Northwestern University's Neuroscience program. There, they discovered that there is a very strong relationship between how much natural light a worker got versus how much sleep they get at night. It found that those in lighted workplaces slept an average of 46 more minutes per night.
The study also found that those not in close proximity to a window at work reported lower scores in relation to quality of life, physical problems, and vitality. Plus, they often have poorer overall sleep quality and frequent daytime dysfunction.
In general, office workers who are surrounded by windows and a substantial amount of natural light just feel more free and energized. Walking around an office building or warehouse without windows can soon feel like a prison of sorts, and no one can expect employee efficiency in an environment like that.
If that wasn't enough, natural light has also been proven to supply some of the vitamins that our body so badly need. Those who have a lot of access to light also have access to vitamin D which has been proven to boost the immune system, promote bone growth, and help people maintain a healthy weight.
Convinced that natural light is the way to go? If so, now is the time to purchase the right type of glass for those wonderful windows. Look no further than Bent Glass Solutions. We are known for designing and manufacturing high-quality glass for office buildings, architectural projects and more. Call us for your next glass install and watch your employees thrive. Contact us today.