Natural light in the workplace is something employees cherish while they are stuck in the office. A workplace is supposed to be a comfortable place for workers to be productive and efficient in their jobs and careers. Employees may feel overwhelmed with the amount of work they have to get done, and natural light can be a peaceful and calming presence to the workplace.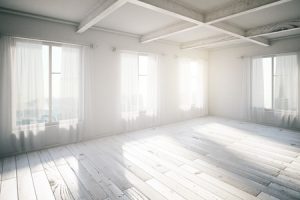 Natural light in the workplace can lead to a more creative and efficient work day.
During one neuroscience study, it was discovered that people who sit near a window have found an increase in creativity and learning. They also found that daylight promotes human health and our inner potential.
Office workers who are surrounded by windows and a substantial amount of natural light feel energized and awake. An office with office lights and no natural light can make the environment feel like a prison in some ways for the employees.
The Benefits of Natural Light:
Lower Energy Costs for the Building
Better employee moods
Increased productivity
Decreasing eyestrain
Those who have a lot of access to light also have access to vitamin D which has been proven to boost the immune system, promote bone growth, and help people maintain a healthy weight. Living a happier and healthier life will give you the motivation and work ethic you need throughout the day.
Looking to boost the motivation in the workplace? If so, now is the time to purchase the right type of glass for those wonderful windows. Look no further than Bent Glass Design. We are known for designing and manufacturing high-quality glass for office buildings, architectural projects and more. Contact Bent Glass Design at 215-441-9101 to learn more about our glass types for your office building. Your employees with thank you later when they have enough natural light make the company thrive.