Glass shower and bath enclosures can be fabricated with either tempered or laminated glass. According to the Consumer Product Safety Commission standard 16 CFR 1201, safety glazing is required, but the standard leaves it open to the manufacturer to select the type of glass.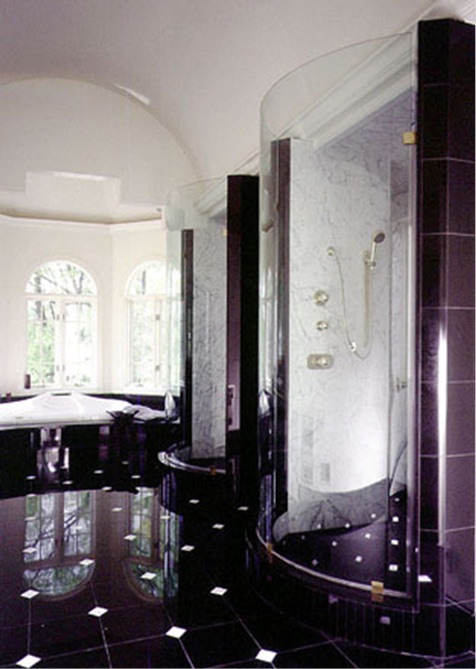 Tempered vs. Laminated?
Tempered glass is found in most bath enclosures in North America because it is strong, less expensive, and is not sensitive to moisture exposure. The downside to tempered glass is the possibility of breakage, which can occur due to a variety of causes, including damaged glass edges, nickel sulfide inclusions in the glass that cause the glass to break spontaneously, and improper installation.
Laminated glass has also been used in shower and bath enclosures, but to a lesser degree. Although laminated glass is an approved safety glazing material, it is generally more expensive and can be sensitive to moisture, depending on the interlayer. The upside to using laminated glass is that glass fragments will be retained by the interlayer if breakage of any kind should occur.
Shower Door Installers
There are many choices when ordering a shower door…regular clear or ultra-clear glass, acid-etched or pattern glass, frameless or framed. In addition, the glass can be flat or curved depending on the system design. Since most company literature does not mention a laminated glass option, it is best to ask the shower door installer if they are willing to work with us at Bent Glass Design. This way the glass fabrication and installation are coordinated.