Rumors, reported by The Wall Street Journal, say that Apple is going to release the iPhone 8 later on this year, to celebrate the iPhone's tenth anniversary. The iPhone 8 has been one of the most talked about and highly anticipated smartphones of the year because of several advanced features. One of the possible design features that intrigue us the most at Bent Glass Design is that the glass on the phone might be slightly curved on the front and the back with a rounded polished stainless steel midframe.
Samsung first and then Apple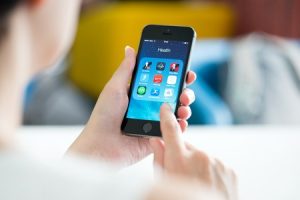 Apple isn't the only company investing in this display technology. Samsung was actually the first to release a smartphone with a curved glass display in 2013. Since then, other companies have experimented with different kinds of curved glass and the glass seemed to ignite a new trend.
Samsung Display could eventually end up supplying Apple with the curved screens. Apple is currently using liquid crystal display (LCD) in its phones and creating curved screens is only practical with organic LED displays.
Why would you want a curved screen?
The curved edges of the screen allow for shortcuts and information that can be seen at a quick glance on the long curved edges of the device. However, design choices are the main reason behind this new trend for curved screens since manufactures desire to distinguish themselves.
We previously wrote a blog about Apple's new campus that features massive panes of curved glass, so it only makes sense to incorporate curved glass in the next iPhone model, right?
Are you interested in joining the latest trend and incorporating curved glass into your home or office? If so, contact Bent Glass Design today so we can help you create an attractive and artistic glass that is also safe and reliable.