Boscawen, New Hampshire is the home of KSD Custom Wood Products, Inc., a supplier of custom crafted wood windows and doors. These traditional windows and doors are found in many residential, commercial, educational, and institutional buildings. In some cases, these windows and doors are comprised of curved glass that is installed into insulating glass units, delivering both eye appeal and enhanced thermal performance.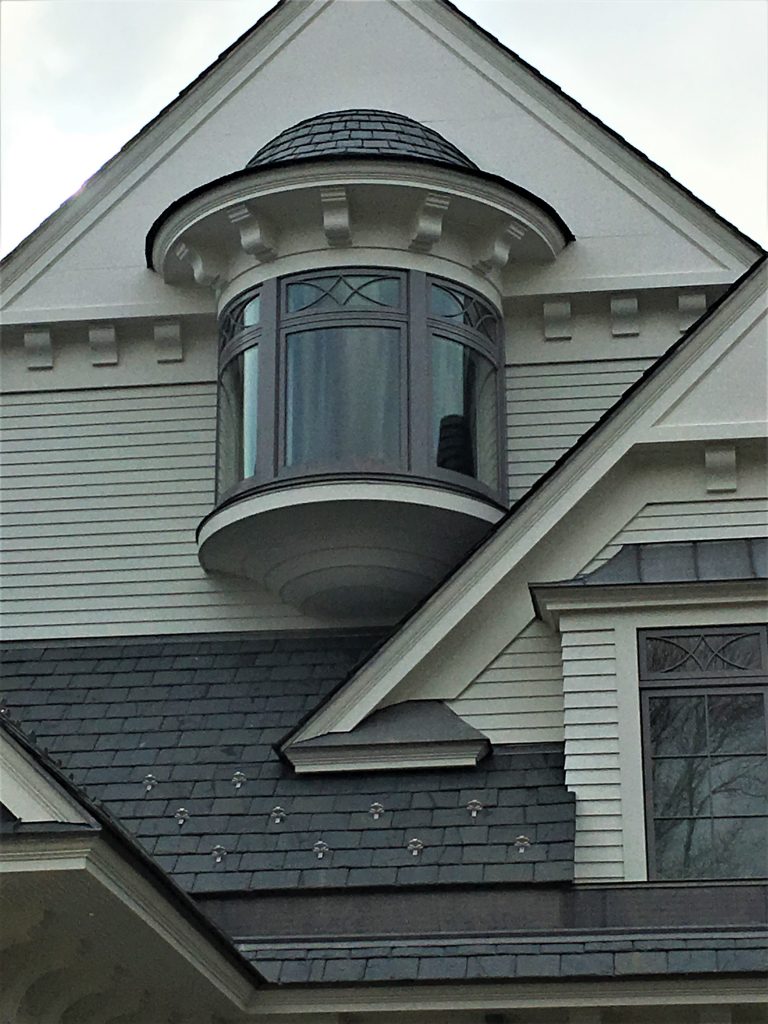 KSD Utilizing Bent Glass Design's Curved Glass
Kim Doubleday, the President of KSD, ordered curved glass from Bent Glass Design for several residential projects shown in this posting.  Curved glass fixed windows were installed in a stairway between the first and second floor of a residence in Maine.  Another example of curved glass fixed windows can be seen in a home in Connecticut.  The third project, a private residence in New Hampshire, shows curved sliding doors made of mahogany on the exterior and red birch on the interior glazed in a sliding track system.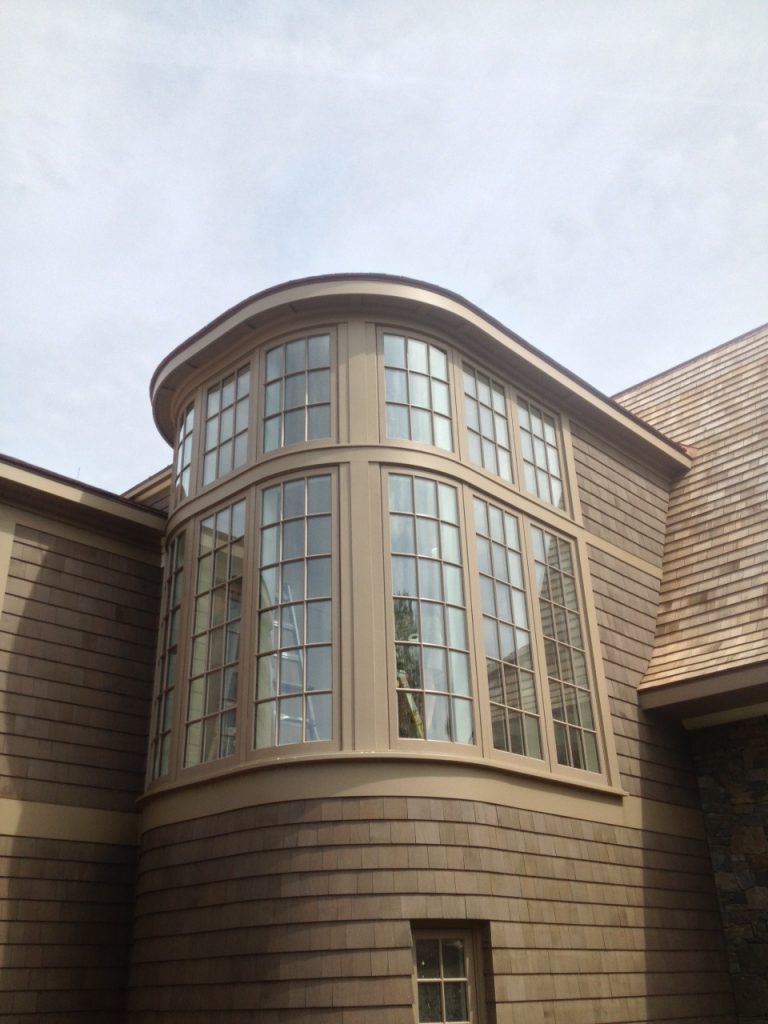 The Benefits of Curved Glass for Residential Windows
As we see more and more modern architectural designs when it comes to residential home building, we will be seeing more utilization of curved glass for residential windows. With the design aspect in place, curved glass brings an appeal like no other.
Aesthetics – Curved Glass brings an aesthetic appeal to your windows with its flexibility and flow. It also allows for creativity in your architecture.
Strength & Durability – Engineered properly, curved glass will give you strength and durability for your windows more than regular windows.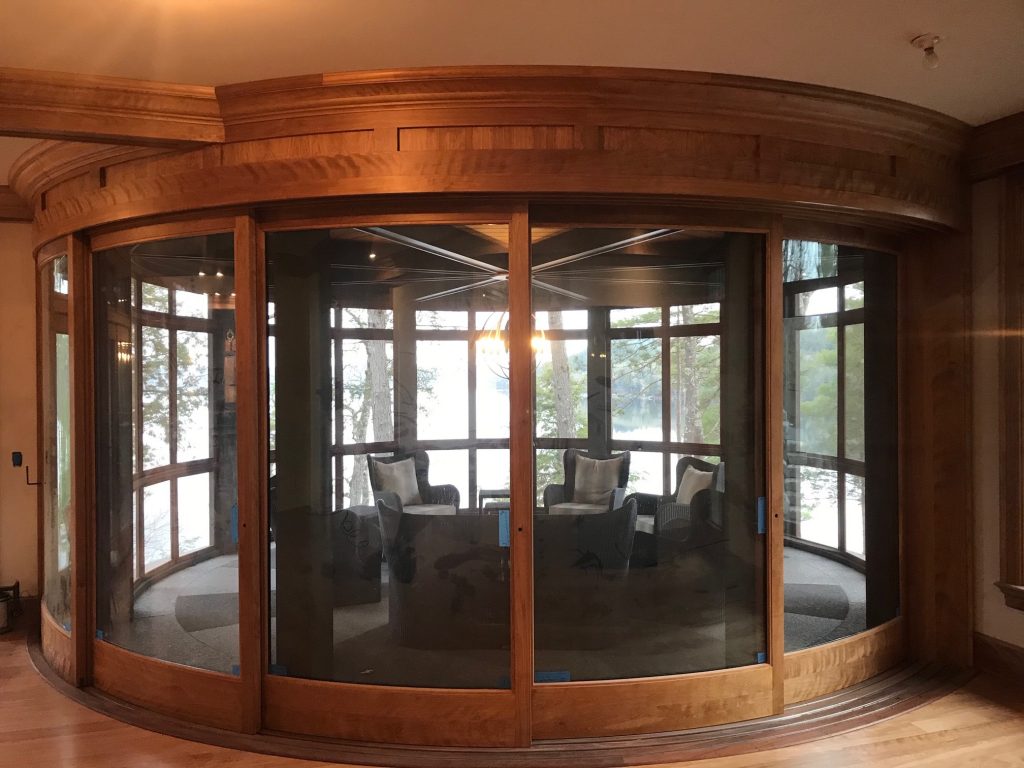 Bent Glass Design offers a wide range of bent glass sizes, shapes and colors. Sharp angle bends up to 90 degrees, radiuses up to 180 degrees, multiple radii, double to triple reverse bends and other compound bends are available. If you're looking to incorporate curved glass in your project, contact Bent Glass Design at 215-441-9101 today or visit us online for more information!