The glass observation decks attached to some of the world's highest skyscrapers attract thousands of visitors every year. It's not only the cool architecture that attracts them, but also the views and thrill of walking on the decks.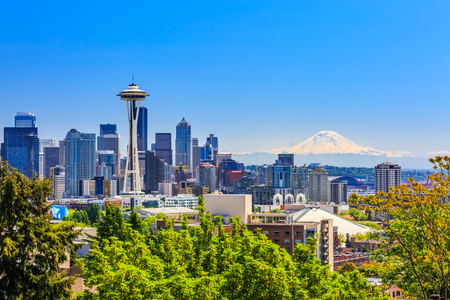 Sleek Look
The design aesthetic of glass observation decks present a sleek look and depending on how they are constructed, can highlight sky-lighted ceilings and transform spaces into overpasses of open air, such as the design used in the construction of Shanghai's World Financial Center. These designs make visitors feel like they are on top of the world, which is a crazy feeling. Just like hiking to the peak of a tall mountain, these will give you a rush like no other.
Vantage Points
Hovering over the ground at 520 feet, the glass observation deck at Seattle's Space Needle is perhaps one of the city's most iconic places for travelers and city dwellers. A 360-degree view of the city allows visitors to expect it from all angles.
Tourists from around the world also travel to Toronto, and they are mesmerized by the scenic views atop the CN Tower. Anticipating a 342-meter drop below their feet, visitors anxiously board the tower's elevator to reach the glass observation deck.
The Future of Cities
Buildings such as Sky Tower in the city of Auckland, New Zealand and the Brighton i360 in London, England have become symbols of science and technological achievement.
Their advanced designs (At Brighton i360 visitors board a glass and steel pod to reach the top) add to each city's vision of a brighter, thriving future. Sky Tower also utilizes LED lighting and hosts a range of energy conservation initiatives.
Bent Glass Design
At Bent Glass Design, we create bent laminated and insulating glass for the project of your choice with custom sizes and dimensions for your specific needs. We take pride in the quality of our glass, assuring you that our bent glass is more than just visually appealing. Contact Bent Glass Design at 215-441-9101 today for our help on your next project.