Glass doors in your home or office can be a wonderful look. There are different types of glass doors you could choose from depending on the style and benefits you'd prefer. Here are some different glass door options for you to choose from!
Let's take a look at these different glass door options below: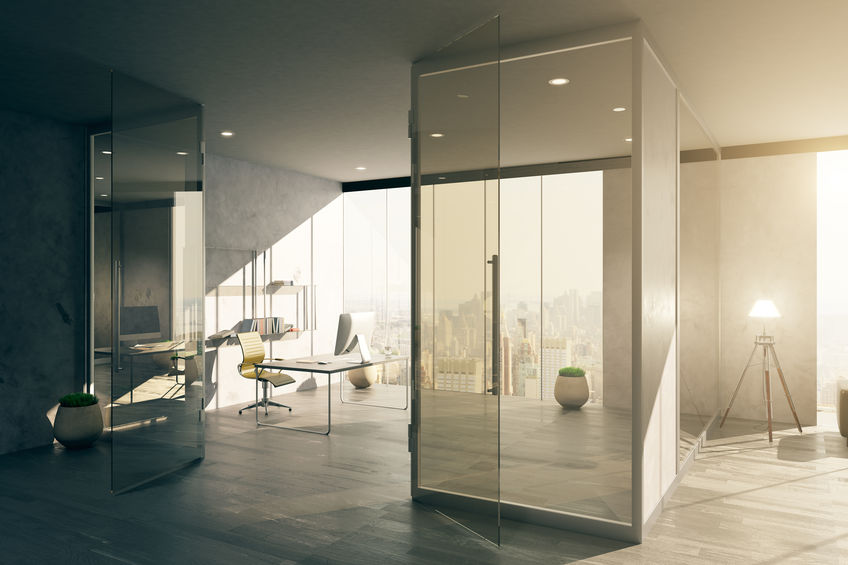 Hinged Single Doors
A hinged door is one of the most traditional type of glass door. It features a hinge that swivels on one side of door, thus allowing you to open and close the door away from its frame. You can have it open in either direction, or you can have it open both ways. Plenty of people like this type of glass door because they can find it in many sizes, and they can customize it with a door handle to make it stand out.
Bi-Fold Doors
Bi-Fold doors open up a larger space in a wall and allow for you to make a room feel more spacious in a matter of seconds. Bi-fold glass doors consist of several individual panels that slide along a track and can be opened or closed instantaneously. They're ideal for those who love the idea of moving their glass doors out of the way to free up more space whenever they want.
Sliding Doors
To open most glass doors, you have to either push them in or pull them out. Sliding glass doors work differently in that you open and close them by sliding them to the side along a track on the ground. These glass doors can be as big or small as you want and can be used both inside of buildings and on the exterior of them to open a wall up.
While all these glass doors are great options, there are other glass door types available to you as well, such as French doors, pivot doors, and stacking doors. Bent Glass Design can create the glass used to make all of them. Contact us at 215-441-9101 today to learn more about the high-quality glass we can produce for your doors!