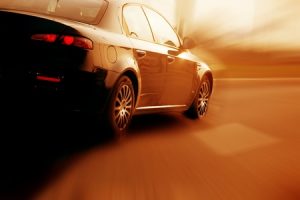 Curved glass is known to be visually appealing and unique for a variety of architectural applications but have you ever imagined curved glass implemented into your car? The automotive industry is continuously searching for new features to intrigue customers and they might have found their next high-tech gadget.
The first 3-D curved cover glass for car mounted displays will begin its production in Japan in the upcoming weeks.
This new feature will enhance the sense of luxury and design of car interiors. The surface is anti-reflective and offers motorists several advantages including better visibility. This has made glass the material of choice for car navigation systems and information panels. Can you imagine what it would be like to have your window display curved on your next vehicle? You'll probably feel a sense of sophistication while driving in your car. According to Tires and Automotive parts, in-vehicle displays that offer larger and curved surfaces are expected to become increasingly popular in the future. Someday, it might even become the new industry standard for cars. One thing we know for sure- we'll be keeping a close eye on this exciting new feature.
Companies like Bent Glass Design have inspired the car industry to incorporate stylish yet high-quality bent glass into their production. If you're interested in incorporating bent glass in your next architectural project, contact Bent Glass Design today at 215-441-9101. We create custom attractive, artistic glass that's also safe and reliable and we look forward to working with you!