The Park Theater in Jaffrey, New Hampshire, is a new venue for live performances, movies, and local school productions that follows in the footsteps of the original Park Theater, a movie and vaudeville house that operated in Jaffrey from 1922 to 1976.  Although its planned reopening in 2020 was thwarted by the corona virus pandemic, the theater is the first community-based performing arts center to be built in the Monadnock region in nearly a century.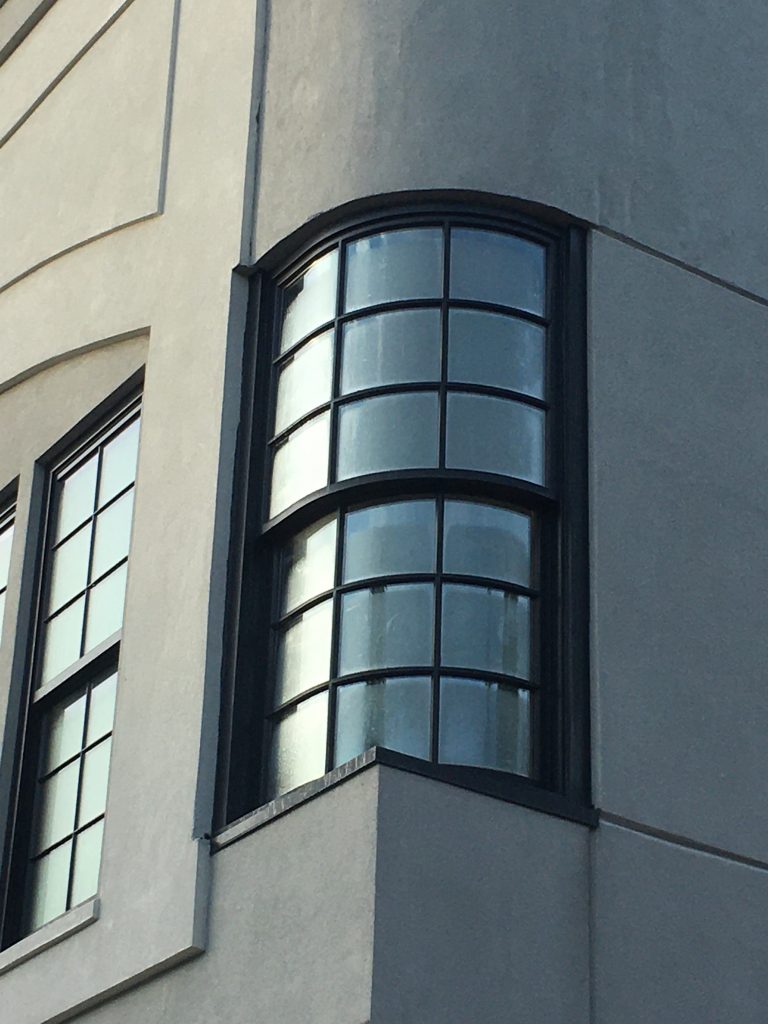 Bent Glass Design
Bent Glass Design supplies curved glass units for this project to H.Hirschmann LTD, manufacturer of custom architectural wood windows and doors.  Two lites of glass were curved for each insulating glass unit—one lite was 2.7mm clear glass and the other was 3mm glass with Pilkington Energy Advantage™ placed on third surface of the insulating glass unit.
Pilkington Energy Advantage™ is a pyrolytically on-line coated low-emissivity glass.  The coated glass improves thermal insulation and is well suited for use in cold climates.  The product is characterized by high solar gain, which enables it to retain heating warmth on the inside of the building. 
Bending Capabilities
Bent Glass Design bends glass in many sizes and shapes, including sharp angle bends up to 90 degrees, radiuses up to 180 degrees, multiple radii, double to triple reverse bends and other compound bends.  Clear, tinted bronze, gray, green or blue glasses are available for bending.  In addition, bent glass can be laminated for safety or part of an insulating glass unit for improved thermal performance.
Enhance Your Glass Project with Bent Glass Design
Your glass project has the ability to become a curved glass masterpiece with the help of Bent Glass Design. Our glass can be used for a wide variety of architectural glass projects including skylights, doors, windows, and interior designs. 
If you're looking to obtain glass that will be aesthetic and give you the benefit of safety, exterior noise reduction, and more, contact Bent Glass Design at 215-441-9101 today or visit us online for more information!