Teller windows in banks are not the only applications for bullet resistant glass. There are instances where glass laminates designed for bullet resistance are installed in schools, storefronts, and municipal buildings. When constructed with low-iron glass, thick bullet resistant laminates offer enhanced security without sacrificing transparency.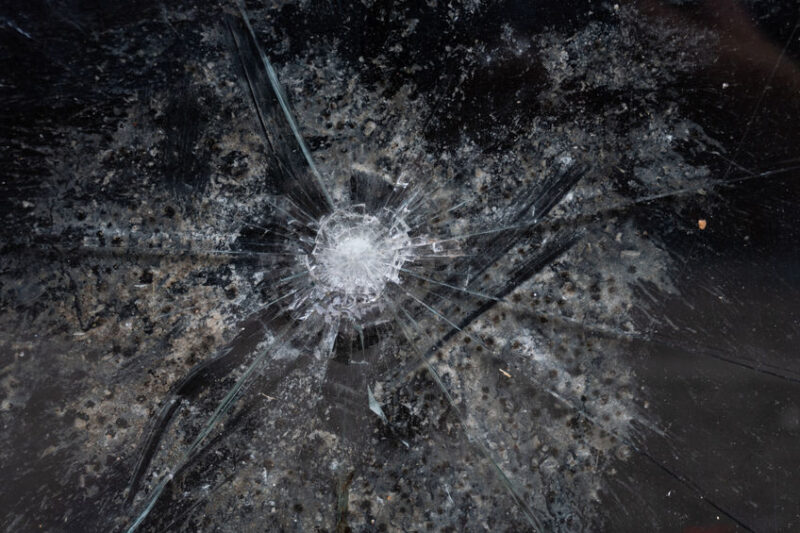 Ballistic Performance
There are different levels of ballistics performance, which are described in two standards, Underwriters' Laboratories (UL) 752 and the National Institute of Justice (NIJ) standard 0108.01. The requirements in these standards have guided the development of a range of laminated glass products that provide penetration and spall resistance.
The downside of bullet resistant glass can be its weight and framing requirements. Typical bullet resistant constructions are constructed with multiple pieces of glass and bonding interlayers. The overall thickness of the laminate is close to an inch or more. The number of glass plies is determined by the level of ballistics performance specified.
Bent Glass Design Can Deliver Bullet Resistant Glass
For more information on bullet resistant glass, contact Bent Glass Design Customer Service. Call us at 215-441-9101 today or visit us online for more information about bullet resistant glass services and products.