Not all buildings are created the same, leading to many structures requiring custom glass solutions for rooms or to protect against something like leaks. Below are a few of these unique window situations that Bent Glass Design can help create customized solutions for.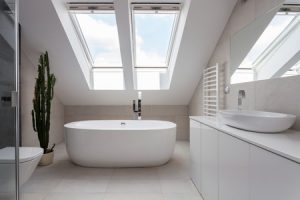 Round Skylights
When it comes to homes or business buildings, any installed skylights are normally flat. There's nothing wrong with this, but it can lead to water pooling on the windows, which can then lead to leaks in the roof or corrosion of the caulking around the window. Seeing that nobody wants to deal with a leaking roof, bubble skylights are a nice alternative. They will force the water down onto the roof because of their design, minimizing the risk of leaks while still providing the appealing open look at the sky above.
Curved Interior Glass
Many newer and upgraded office buildings are getting away from typical layouts of offices. The idea is to try and open-up areas and make it a more comfortable setting for the employees. One option is to get custom partition glass installed that will round out the office and make it more private. It also makes sense to get this type of glass from an aesthetic aspect as well.
Window Nooks
Many homes – both traditional constructions and modern designs – have nooks where everyone meets to chow down or relax. These nooks are usually a semi-circle, surrounded by a bank of three or four windows. Instead of facing out with flat glass in those windows, you could open-up the space more by having custom bent glass installed. This would also give the space a more truly rounded feeling, which will make more room for you and your family.
Bent Glass Design offers custom fabricated bent glass for homes and business. No matter the size of the project, we will work with you to get you the product you need. For more information on our products or to place an order, give us a call today at 215-441-9101.