When architects and construction companies set out to build energy-efficient buildings, their choice of windows is one of the most important decisions they can make. When builders skimp on glass, it can cost companies thousands of dollars in added energy costs each year. That's why we use insulating glass to control heat loss in our exterior window designs. But what if you could have windows that were not only thermally efficient, but also capable of minimizing solar heat gain?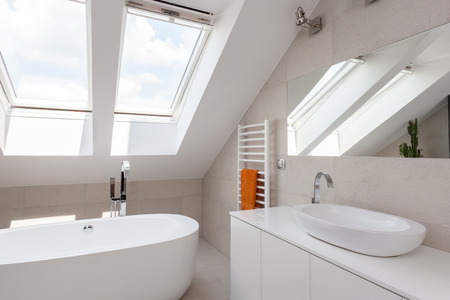 XIR Solar Control Film for Laminated Glass
Bent Glass Design fabricates laminated glass made with XIR Solar Control Film for a variety of architectural and transportation applications.  The beauty of this transparent film is that it meets the needs of engineers and architects trying to produce glass that controls solar heat gain while still maintaining maximum light transmission. Laminates that incorporate the XIR solar control film help to deflect unwanted solar heat from the sun while allowing greater than 70% visible light transmittance.
The result of the process is controlled areas of the spectrum that reflect, absorb, and transmit types of electromagnetic radiation. This is beneficial for the customer because they're getting the most out of their laminated glass product. This product can be used in skylights and facades, automobiles, and boats.
The Benefits of Solar Control Film in Laminated Glass:
Energy Savings
Blocks Harmful UV Radiation
Noise Reduction
Maximized Light Transmission
Natural Clear Appearance
Solar Energy Technology Improving
Around the world, solar energy technology is becoming more and more complex and unique. Engineers, scientists, and researchers are finding new ways of improving the technology, so we can harness solar energy in the simplest and most efficient way. The development of new technologies in the solar industries will pave way for the laminated glass market to increase in the next coming years. Business owners and homeowners are already in search of new ways to save money and help improve the environment. Installing laminated glass in your home or business will only help you cut costs and save on energy bills. It's an investment that will reward you for a lifetime.
The Benefits of Choosing Bent Glass Design
When you choose to go with Bent Glass Design, you're rewarding yourself with many great benefits. You'll be saving money on energy bills, improving comfort in your business or home, and helping set a trend to save the environment. Our laminated glass is composed of several panes of glass, bonded together by an interlayer making it durable, especially if in a situation where the glass is shattered. The glass will still hold together similar to a spiderweb effect on a windshield of a car. We laminate the XIR Solar Control Film for improved solar performance for our laminated glass designs. This type of glass makes sense to be used in homes and businesses. Superior sound control, UV protection, and improved energy performance are what you get when you choose Bent Glass Design's laminated safety glass.
If you're looking to improve the look of your home or business, save money on energy costs, and improve the environment, it may be time to consider going with laminated safety glass. We can assure that you will be rewarded with incredible benefits. Contact us at 215-441-9101 today to learn more about the benefits of laminated safety glass!