The collaboration between Milano Glassworks and Bent Glass Design has resulted in custom glass for a variety of residential and commercial architectural applications, including glass railings, entryways, doors, and sidelites. Milano Glassworks has been recognized for its stained glass with traditional lead caming since 1993, but that is not all this small, family-run company can do in the specialty glass area.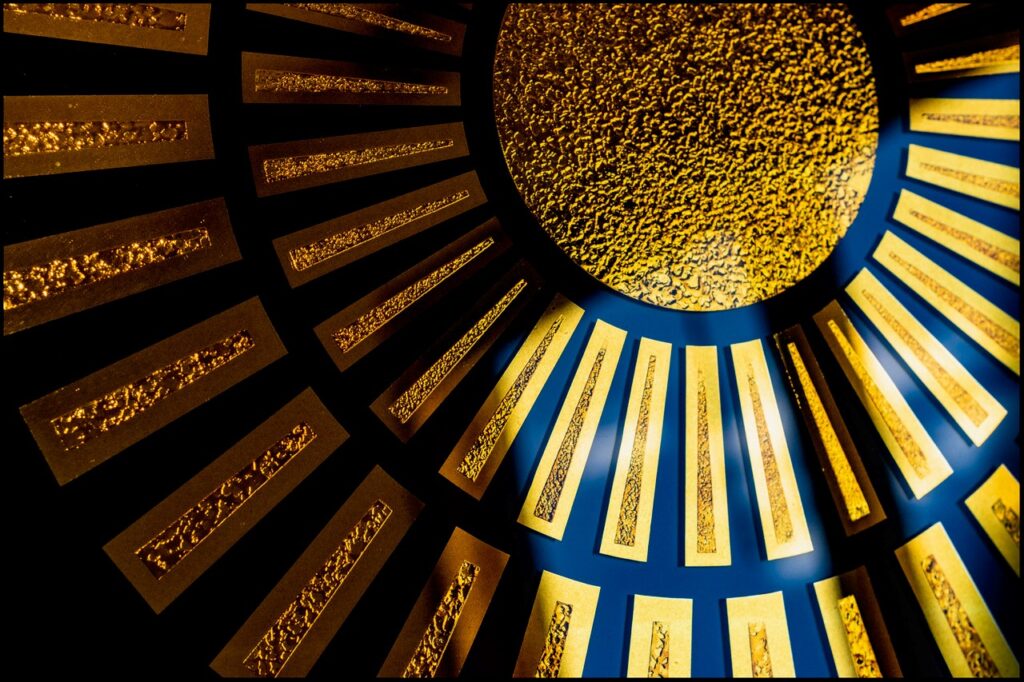 Glass Services from Milano Glassworks
Glass painting, silver staining, gold and silver leaf, French embossing, glue-chipping, fusing, and casting glass are some of the other techniques offered.
Additionally, Milano Glassworks has developed Renovo Glass™, a complete line of custom "restoration" glass products for historic fenestration. Milano-T™ is a titanium-etched product that emulates the translucency of etched glass.
About Joseph Milano
At the center of this studio is Joseph Milano, an artist and specialist in custom window design and historic restoration fabrication and installation. According to Milano, "Glass is a versatile substrate for many artistic embellishments that are unique and beautiful. Even more exciting is the intersection between old glass and state-of-the-art processing techniques to give designers products with even more functionality."
Steven Lerner, President of Bent Glass Design, concurs. "The custom glass coming to us from Milano Glassworks falls into an entirely different category than the standard glass products we deal with on a day-to-day basis. These products are unique—affording designers expanded options when it comes to glass."
At Bent Glass Design, we specialize in making long-lasting curved glass for a variety of architectural applications. We take pride in the collaborations and partnerships that we have made throughout the years. We are always thrilled to share projects and stories of other glass designers and partners.
For more information on our curved glass design for architectural applications, contact Bent Glass Design at 215.441.9101 today or visit us online!