The first thing to recognize is that there are different types of glass, and some offer better performance than others. For example, monolithic glass can break and when it does, the glass will vacate the frame. Laminated glass can break too, but it is held in place after breakage by its bonding interlayer. The first takeaway is to use laminated glass.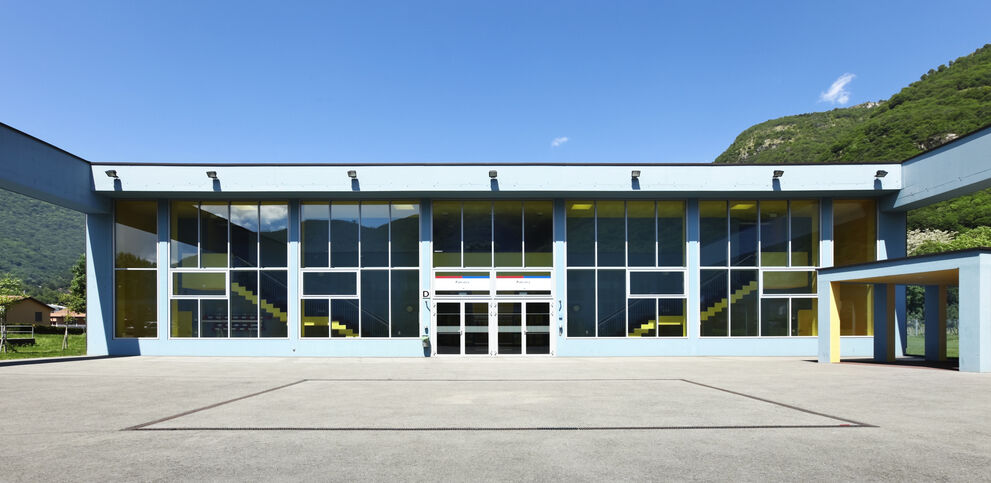 Strengthening the Glass
The second takeaway is to know the options around glass strengthening. Monolithic glass can be strengthened to make it stronger and more resistant to breakage. The weakest laminated glass construction uses annealed glass. By heat-strengthening the glass, it becomes twice as strong as annealed glass. Tempered glass is four times stronger than annealed glass. Chemical strengthening is an alternative fabrication process that strengthens the glass but is also distortion-free. All these glass types can be laminated.
Thickness of the Glass
The third takeaway has to do with the use of thicker glass laminates. Security frames may be required to support the glass, and greater edge bite will be required to hold the glass in place. In some cases, structural silicone may be recommended for improved glass retention.
Stronger Security
Fourth, school boards can draw on local police departments for more information on security in general for schools. Other organizations, such as the International Code Council (ICC) are addressing security through an Ad Hoc Building Safety and Security (BSS) committee. ASTM committees F12 and E06 have come together to develop a standard that is intended to provide guidance on the specification of security glazing. Over the next few months, the ASTM standard Forced Entry Resistance of Fenestration Systems After Simulated Active Shooter Attack will be available, giving school administrators and others an important tool in their goal to keep students and teachers safe.
At Bent Glass Design, we specialize in architectural glass design. When it comes to laminated glass and strengthening glass, we're here to help! Contact Bent Glass Design at 215.441.9101 today or visit us online for more information!