Let's face it, shoppers want to see what they are buying when it comes to food.  Glass is hygienic, attractive, and easy to clean—attributes that enhance the shopping experience.  RPI Industries, located in Medford, New Jersey, have over 30-years' experience manufacturing refrigerated and non-refrigerated glass cases for the hospitality and food service markets.
Standard or custom display cases are available with flat or curved glass panels, as well as flip up or sliding doors.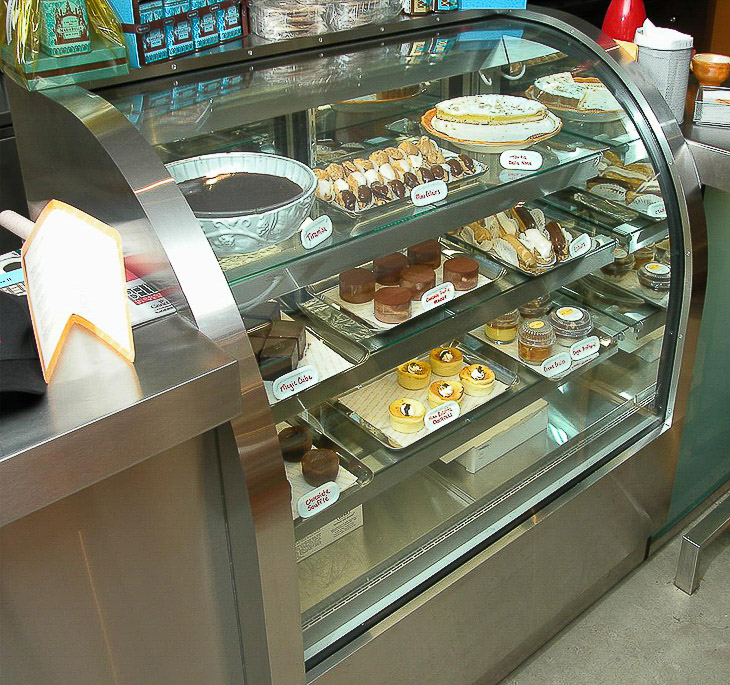 Bent Glass Design's Involvement
As a supplier to RPI, Bent Glass Design has manufactured clear bent insulating glass comprised of two pieces of bent glass separated by a thermoset silicone spacer with an integral desiccant. The spacer utilizes a polyisobutylene primary seal for enhanced glass retention and low moisture vapor transmission and an outer silicone seal for structural strength. Click here for more information on the spacer. Super Spacer TriSeal IG Spacer | Quanex Building Products. The bent glass can be fabricated with a single curvature or a combination of curved and flat sections.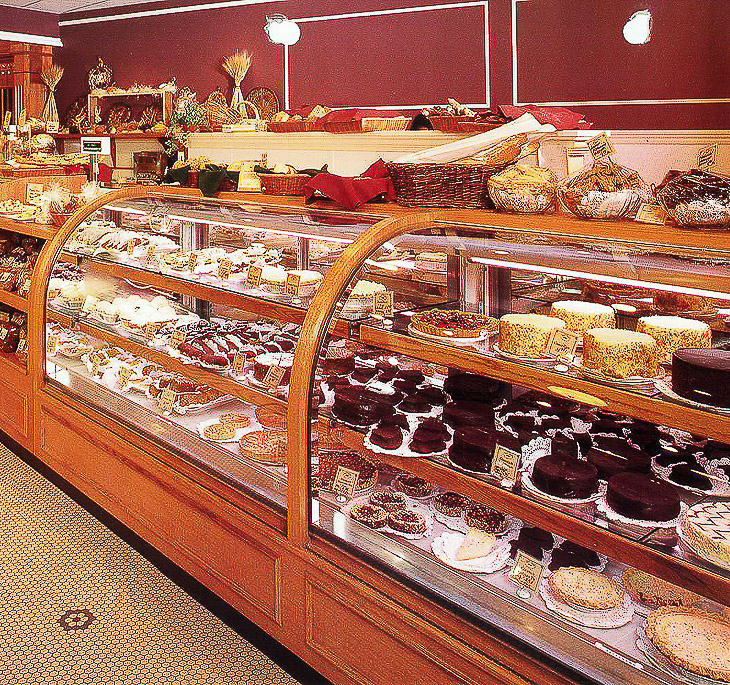 At Bent Glass Design, we specialize in custom bent glass products for a number of industries. If you're in need of glass designed products, please don't hesitate to contact us at 215-441-9101 today or visit us online for more information!
For information or pricing, contact George@bentglassdesign.com.