Laminated glass windows are not new, especially in windborne debris regions of the United States where hurricanes are a threat or outdoor noise is a problem. Window manufacturers can supply a variety of window types, including fixed and operable models, that are not only energy efficient, but provide many other benefits.
Bent Glass Design supplies curved double laminated insulating glass units that expand design opportunities for homes. Reilly Architectural, located in Calverton, New Jersey, has installed curved units supplied by Bent Glass Design. These units include a Pilkington Energy Advantage low-E coating to improve energy efficiency, an argon-filled air space to minimize heat loss, and laminated glass on either side of the air space for optimal sound reduction. To learn more about Reilly Architectural, go to https://reillyarch.com.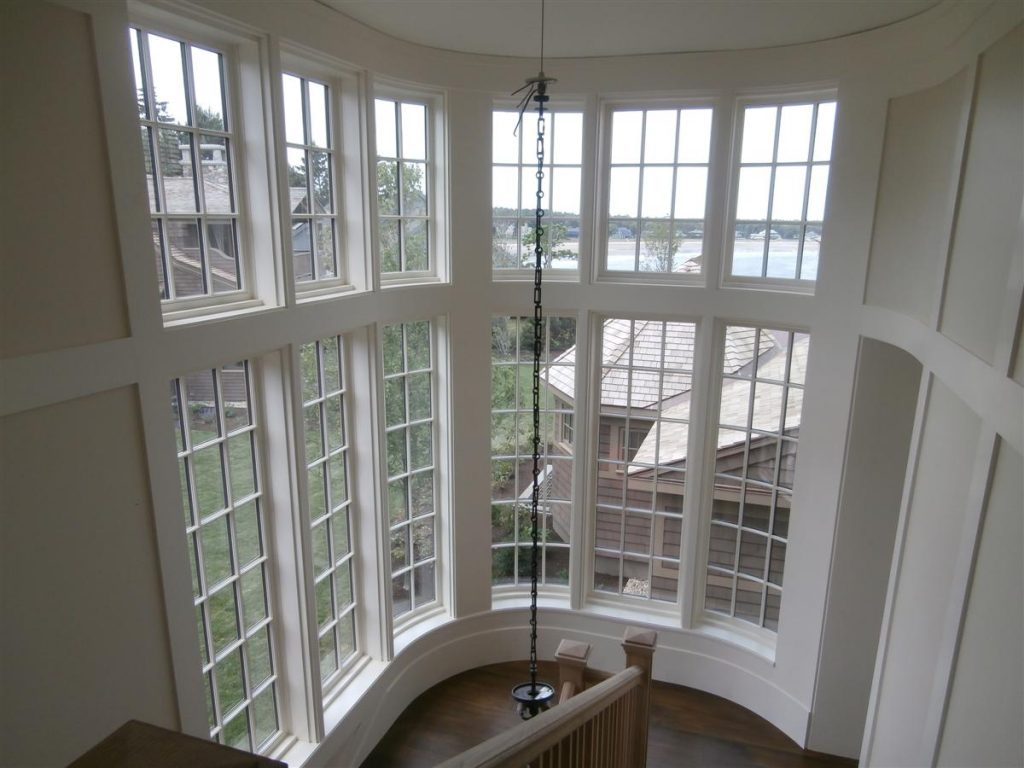 Security
Laminated glass is often used in residential windows for impact resistance and security. The interlayer retains glass fragments after breakage, so that a broken laminated lite will remain in place until replacement can be made. Depending on the weather or security threat, the interlayer will increase in thickness.
Ultra-violet Damage Protection
Another benefit of laminated glass in residential windows is its ability to filter harmful ultraviolet rays, a major cause of fading inside a home. Most laminated glass interlayers filter up to 99% UV below 380 nanometers. Although fabrics and furniture can experience fading from other sources, laminated glass can help minimize this problem and keep your colors vibrant.
Enhance Your Glass Project with Bent Glass Design
Your glass project has the ability to become a curved glass masterpiece with the help of Bent Glass Design. Our glass can be used for a wide variety of architectural glass projects including skylights, doors, windows, and interior designs. If you're looking to obtain glass that will be aesthetic and give you the benefit of safety, exterior noise reduction, and more, contact Bent Glass Design at 215-441-9101 today!