Showcase cases enable the view of all types of products, especially for shoppers looking for jewelry. There is nothing as eye-catching as a sparkling diamond or as tempting as a beautiful strand of pearls. The reason showcases can attract the viewer to the product such as jewelry is because of the crystal-clear glass around the product. It creates a beautiful aesthetic, as well as a temptation of the heart. The highest quality glass fabrication plays a major role in how the items will look inside the case.
Faubion Associates
Casework made with two lites of ultra-clear low iron glass, laminated for safety, satisfies a storeowner's desire for visibility and security.  Bent Glass Design supplies this type of curved laminated glass to Faubion Associates, a designer and manufacturer of custom fixtures and millwork headquartered in Dallas.  Faubion has firsthand experience as a supplier, having delivered more than 30,000 security showcases to customers in the jewelry industry.
Glass Fabrication Process
First, the low iron glass goes through the bending process. Two lites of glass are nested together with an ultra-clear SentryGlas® ionoplast interlayer. The interlayer is stronger than standard laminated glass interlayers, which is also ultra-clear. In addition to the aesthetic appeal of the ultra-clear laminate, the interlayer that bonds the glass together provides safety from accidental impact and post-breakage glass retention for improved security.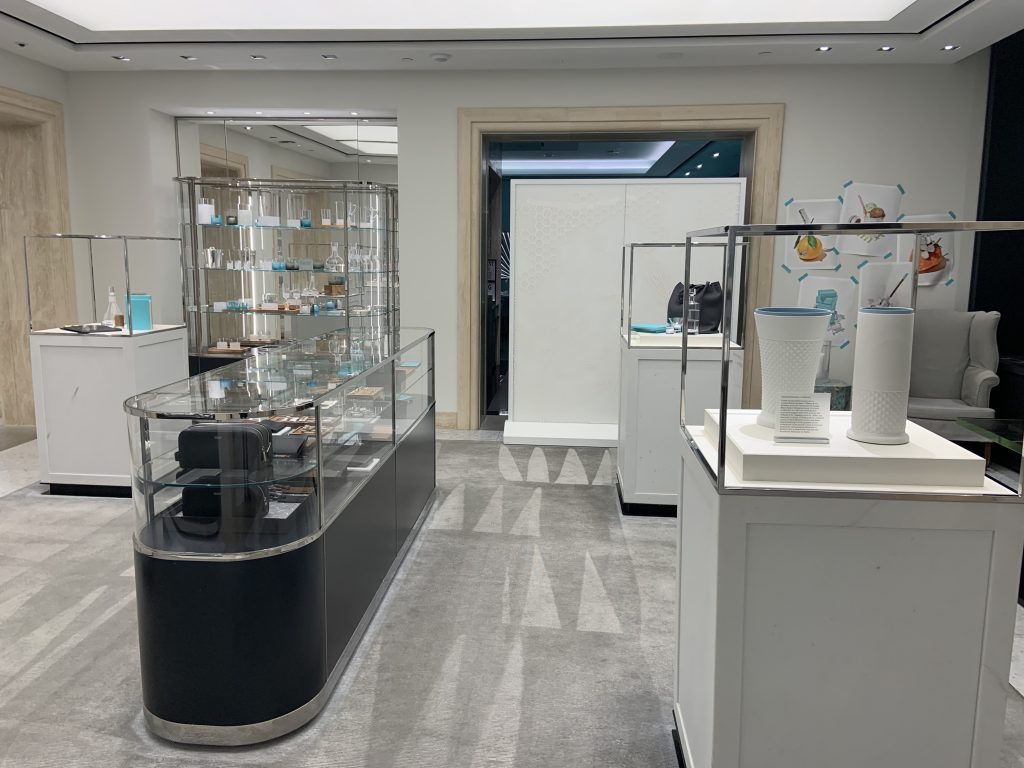 Bent Glass Design
If you're looking to have a display case or a showcase that will entice the shopper or customer, we have the ability to fabricate the glass for you. With our detailed glass fabrication process, Bent Glass Design can create a beautiful showcase for your business. Contact Bent Glass Design at 215-441-9101 today or visit us online for more information!