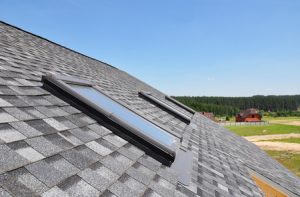 If you don't have skylights installed in your home or business, you could be missing out on quite a few benefits that come along with installing them. You'll be surprised by how much better your home or business looks and operates with skylights in place.
Here are a few of the key benefits you'll get to enjoy when you get skylights installed:
Your home or business will be more energy efficient with skylights.
When you have skylights installed in your home or business, you'll have lots of natural light coming in throughout the day. As a result, you won't have to worry about turning your regular lights on. You'll also have plenty of fresh air coming into your home or business if you are able to open your skylights. This will cut down on how often you need to run your air conditioner. Both of these things will reduce how much electricity you use and help to bring your energy bills down.
Skylights will provide your home or business with more ventilation.
Installing a skylight in a home or business is one of the best ways to improve air circulation and, by extension, air quality. Warm air will rise in your home or business and leave through the ceiling, clearing out space for fresh air. Outside of the fact that this will cut down on how often you need to use your AC, it'll also keep air circulating.
Skylights will make parts of your home or business private without forcing you to sacrifice light.
Is there a room in your home or business that you want to add light to without letting the whole world see into it? Whether it's a bathroom space or an office in the back of your business, you can introduce light into it through a skylight while keeping it as private as it can be.
If you choose to install skylights in a residential or commercial property, make sure you use the right kind of glass to do it. Bent Glass Design, Inc. creates glass for skylights that will allow you to take advantage of all the benefits of them. Call 215-441-9101 today to hear more about our custom architectural glass.